Back To Our Services
Most people are used to removing the lint from the filter inside the dryer every time before use, but regular dryer duct cleaning is equally important. Hire our company to do this job effectively. We at "Air Duct Cleaning Santa Clara" work with all types of ducts regardless of their design, make or size. We have many customers who use our dryer vents cleaning service on a regular basis to keep the risk of blockage and fire to the lowest possible minimum. This is an effective solution for protecting your property and loved ones. At the same time, if you notice any sign of trouble, you should report it to us right away so that immediate action can be taken. In case the appliance gets very hot while working and takes longer to dry the clothes completely, let us eliminate the problem.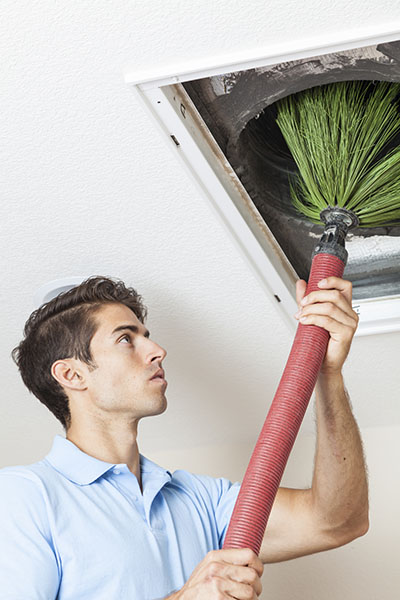 Excellent Dryer Duct Cleaning Results Delivered Fast
Our technician will come on time and complete the work without wasting a single second. It all begins with inspection of the entire exhaust system from the appliance to the outdoor box. This is necessary for determining the thickness of the lint build-up and the presence of any other objects that have to be removed such as vegetation debris. You can also count on us for exhaust system cleaning. The accumulation is loosened and extracted. Even the tightest corners of the ductwork will be cleaned. After the job is done, there will be no fibers or debris left. The system will work at its full capacity once again and lead all of the released hot air outside.
It is our goal to give customers complete solutions. That is why our air vent cleaning service includes repair when required. If the inspection shows any problems with the duct, its attachment or the protective box, the component will be fixed without delay. Our technicians have the knowledge, skills and tools to repair any of these components perfectly. If the inspection reveals that the duct is extensively damaged or greatly worn, it will be replaced with a new component. Our replacement dryer vents have the optimal strength, flexibility and durability.
Send us a message online or give us a call for more information!
Back To Our Services