Back To Blog
Most homeowners often perceive air duct cleaning simply as an additional expense. What they fail to realize is that the number of benefits derived from air duct cleaning far outweigh the amount spent on it. Air duct cleaning is important in order to prevent what they commonly refer to as a "sick house." The name "sick house" simply means a house that has a very poor indoor air quality.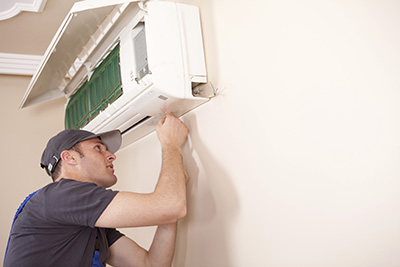 Indoor air quality has a very significant effect on the health of the people living in the house. When indoor air quality is poor, people often experience headaches, colds, and even skin diseases. There are various reasons, of course, why the indoor air quality of a house becomes very poor. Some of these are household products and other building materials. The most significant contributor however is the air ducts.
Air ducts serve as passage for air inside the house. Due to this, it is also one of the most common places where molds, mildew, and other contaminants buildup. When these pollutants abound, the air that comes into your house becomes impure and thus endangers you and your family's health.
How do you best prevent these from happening? Well, there are two very effective solutions available for you. These are regular air duct cleaning and regular air duct maintenance.
Keep your air ducts free from dusts and contaminants
It is advisable to have regular professional air duct cleaning to ensure that dusts and other contaminants such as molds and mildew are eliminated from the air ducts. Doing this once in at least three to five years is a great way to make sure that molds and mildew are taken care of. This however will not stop dusts from building up which is why it is important to have a good filter system installed in the air duct system. Just make sure that there is regular home air filter cleaning so that dust build up on the filter is removed from time to time.
Keep your air ducts in good condition at all times
Leaks and other compromises with an air duct system often results in pollutant buildups and definitely leads to the indoor air being contaminated. Make sure to have regular air duct repair and inspection. Preventing minor issues from escalating into bigger problems will not only keep indoor air quality good but also enable your whole air duct system to be of serviceable condition for a long time.
Keeping vents free from contaminants and preventing any possible problems from growing are among the best ways to keep indoor air in good quality at all times.