Back To Blog
Air duct cleaning have numerous benefits. While there has been ongoing debate as to whether it's supposed health benefits have scientific basis, it cannot be denied that professional air duct cleaning allows HVAC system to be more efficient thus allowing homeowners to save more on their energy cost. Not to mention that air quality testing would definitely yield a better result than those houses whose air ducts were not cleaned.
Ou rair duct cleaning company provides first class assistance, highly qualified skills, and follows standard procedures on servicing air duct. The standard procedure for air duct cleaningshould follow a series of tests to determine or verify the success of the work done. They are as follows:
Visual inspection
The service begins with the technician cleaning the HVAC system as prescribed by industry-standard procedures. Once this is done, the whole system is visually inspected in order to ascertain the success level of the process. This inspection is done in order to make certain that molds are wiped out of the system. If the success level is low, then he should proceed to the next level.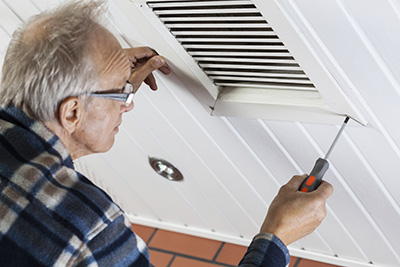 Surface comparison test
Those questionable spots as determined by the previous test will be tested again using a vacuum brush. The objective of this test is to see whether or not brushing will improve the surface. If the result is unsatisfying, he will then move on to the final level.
Vacuum test
The final test will use vacuum to collect samples. This is to help the technician identify the kinds of contaminants present in the HVAC system. These samples can either be sent to a lab or, in some cases, processed through on-site sampling equipment. Once the contaminants are identified, the technician can then proceed to which procedure to apply that would be the most effective in removing this contaminant build ups.
Be aware that while it is true that air duct cleaning presents so many benefits, using the wrong procedure as well as tools can have significant and degenerative both to the indoor air quality of your home as well as to the efficiency of your whole HVAC system. Investing in an air duct cleaning or maintenance services is necessary. Make sure that the investment you are about to make is the one that really counts.